Sustainable CO2 Refrigeration
Every breath exhaled by an average person contains 3-4% CO2. Ours probably contains more because we live and breathe to use CO2 in sustainable refrigeration systems.
Our Story
Why work with us
About us
Green technology
Advansor's technology is based on natural refrigerants, which in themselves have a negative contribution to the breaking down of the ozone layer and CO2, as a greenhouse gas, does not contribute to global warming when emitted.
ADVANSOR IS MOVING
Finally, we get 10.000 square meters to produce our sustainable CO2 refrigeration systems to all our great customers.
This means that we can increase and streamline the serial production of our sustainable CO2 refrigeration systems.

Join Advansor's CEO Kristian Breitenbauch on a sneak peek into Advansor's new headquarter and production facilities.
We have designed the building with an extraordinary close link between sales, design and production.
That's a part of our DNA. We are all equal, and everyone has important inputs –
in our daily work and in deciding how to create the best working environment.

We are one of the world leaders within natural refrigeration. That's why we feel obligated to go the extra mile.
The building is a result of global priorities, and sustainability is a key part of all processes and choices in the new headquarter.
With the new building, we can harmonize economic growth, good working conditions and environmental protection.

We are working hard to get ready to move in by the middle of November
and looking forward to welcome you in Advansor's new home.
---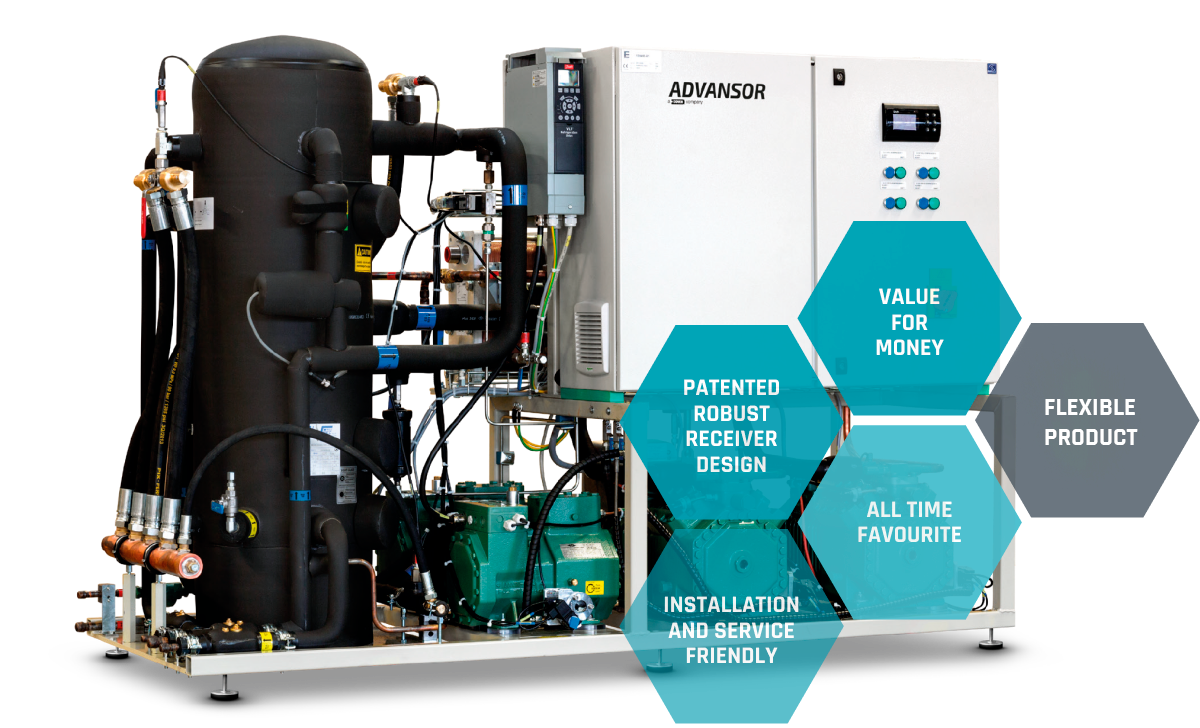 advansor valuepack
Customers' all-time favourite
Simple and compact designed, yet very easy to service. Suits every medium-size supermarket or industrial applications with a wide range of options.