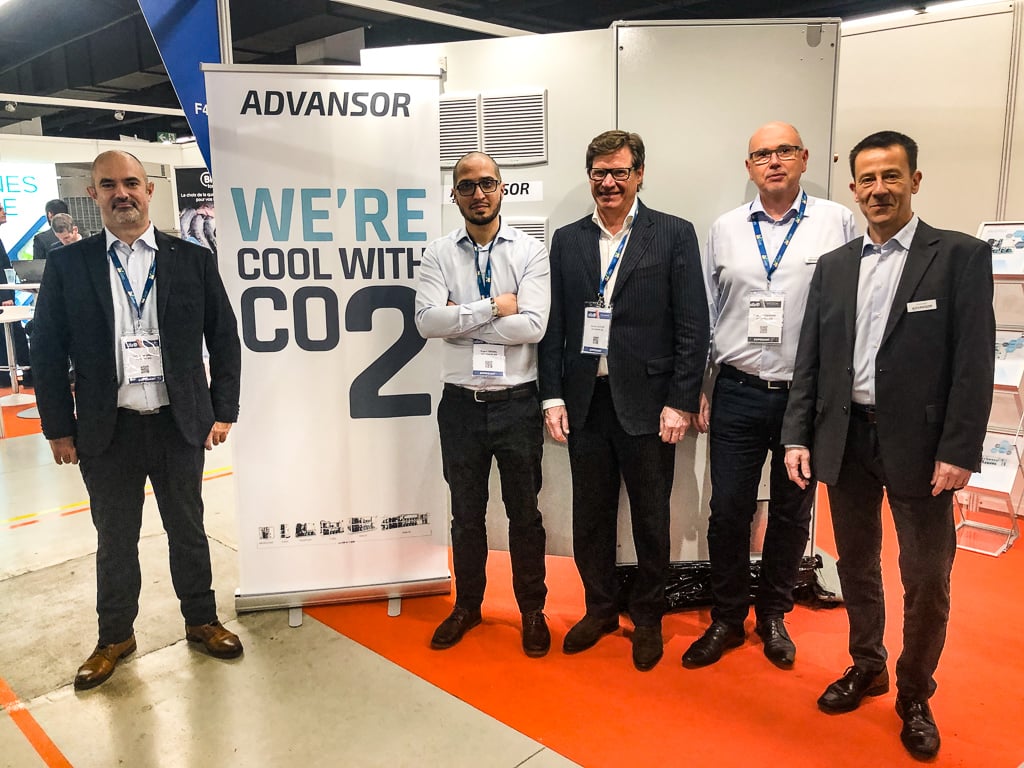 LET US MEET IN PARIS:
AT THE SIFA 2019
The branch of refrigeration and its key players will meet from the 19th to the 21st of November 2019 in Paris, at this years sifa. Advansor will be on stage as well:
On stand no. F41 you can take a close look at our small but effective cooling wonders. Our bestseller, the Minibooster and the Tower, our tall and talented rack.
As one of the Platinium Sponsors of the fair, we will also provide a workshop in collaboration with some of our business partners in order to present one of our successful installations in France including HP and Liquid Ejectors.
UPDATES FROM THE EVENT
The French team took advantage of the great opportunity to meet customers and interested ones. They discussed about possibilities of how to make use of the Advansor product range - from the Minibooster all the way up to Advansor's biggest SteelXL racks.
It was a great pleasure to get in touch with many new faces in the branch of refrigeration on this event. The team is looking forward to support these businesses as soon as they are back from Paris.
PRESENTING ADVANSOR SOLUTIONS ON THE FAIR
Right on the fair, Advansor presented a successful solution installed in a Carrefour supermarket in France in collaboration with Danfoss. The project included an advanced installation with a Danfoss Ejector and a Ultra Low Super Heat module. The auditorium was fully packed when the performance data as well as considerations and recommendations were explained.
Do not hesitate to contact us if you are interested in receiving more information about this project.