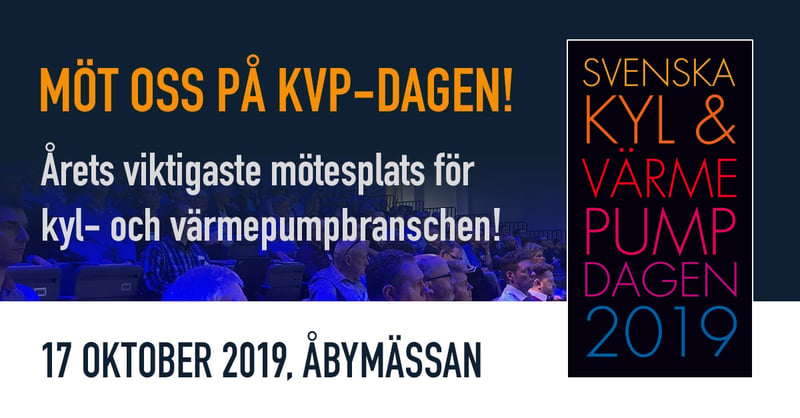 KVP DAYS 2019 IN G
Ö

TEBORG: ADVANSOR IS ON BOARD
Experts in the field of the refrigeration and heat pumps meet on the 17th of October in Göteborg, at Åby fair in Mölndal: The Swedish Refrigeration & Heat Pump Day represents the most important cornerstone when it comes to industry knowledge, networking and business innovation-related topics.
THE NORDIC SALES TEAM IS ON SITE AS WELL
This Thursday will be filled with plenty of industrial and technical expertise, interesting synergies and a vivid exchange of contacts as well as novel know-how. Advansor is not to be omitted: Our Scandinavian sales representatives Conny Andersson, Morgan Magnusson and Martin Jørgensen attend this event rejoicing.
INTRODUCING SMALL AND EFFECTIVE
COOLING WONDERS
They will be accompanied by Advansor's small and effective cooling wonders: The Minibooster as well as the new Tower with a capacity from 10 to 80 kW. Since these small-solution racks are tailor-made for situations where space is limited, they can be installed in various industrial, retail and many more applications.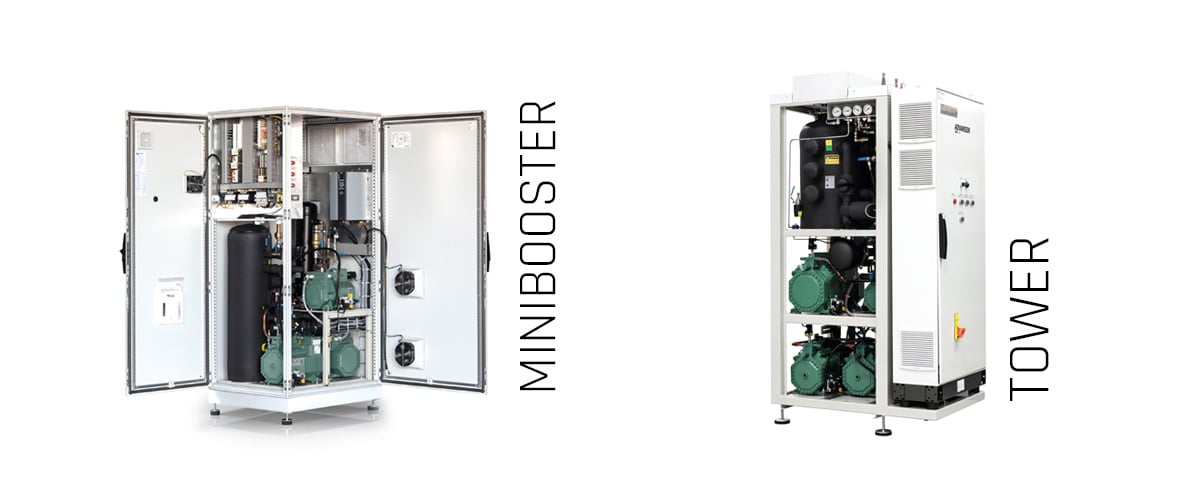 WORKING WITH IMPROVED STANDARDS IN THE FIELD OF CO2-TECHNOLOGIES
What else does Advansor contribute on this notable day? Natural refrigerants serve and offer wide-ranging possibilities in order to significantly reduce the climate impact of the refrigeration and heat pump industry. In a video that you can access here, Conny Andersson speaks about implementing improved standards that derive from technical findings and developments when dealing with CO2 technologies.