ADVANSOR PRESENTED SUSTAINABLE CO2 REFRIGERATION SYSTEMS ON THE WORLD'S NO. 1 RETAIL TRADE FAIR
A COOLING SOLUTION FOR EVERY APPLICATION
61 countries, more than 2.300 exhibitors and over 113.900 visitors created a unique atmosphere in Düsseldorf from the 16th to the 20th of February 2020.
Among 8 dimensions structuring the fair, consisting of e.g. Retail Marketing, Technology, Lighting or Store Design - Advansor was a part of this special event in the dimension of Refrigeration & Energy Management. Read more about our fair participation in the following.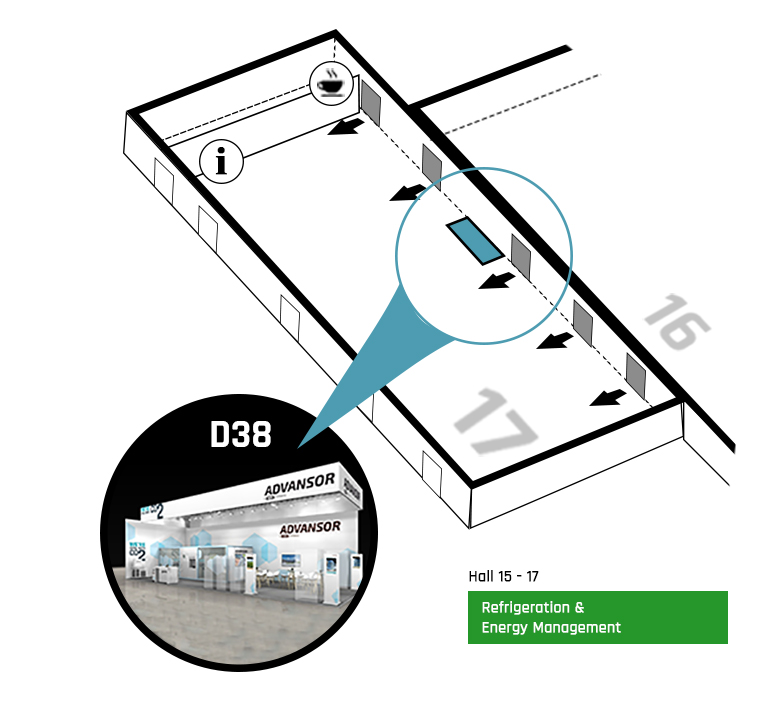 WE ARE STRIVING FOR DESIGNING THE BEST CO2 REFRIGERATION SYSTEMS IN THE WORLD.
WHY CO2? WHY ADVANSOR?
refrigerant regulations in effect for THIS YEAR

The use of chemicals that are harmful to the environment is supposed to be banned, decided by the Environmental Protection Agency in 1992.
HCFCs (hydrochlorofluorocarbons) are being phased out by this year due to their contributing effect on ozone depletion and global warming.
CO2 is not only environmentally friendly in comparison to the banned refrigerants.
It also provides a reduction on the financial and energy-saving side as well.
CO2 is the most climate-friendly refrigerant
It is non-toxic,

it does not affect the ozone layer

it does not contribute to global warming

it is very energy-efficient.


COST-, TIME- AND ENERGY-SAVING
The energy consumption as well as cost structure can be decreased up to 50% in comparison to conventional systems.
The refrigeration systems are relatively inexpensive in purchase and do not require an extensive maintenance.
Solutions for every application
Advansor has produced more than 6.000 refrigeration systems for a wide spectrum of applications so far.
Small discounters, big food retailers, the food industry or industrial cases in large amount of square meters and small footprint-requiring situations, too.
Whatever cooling solution you might need. Our racks will meet every need.
PRODUCT HIGHLIGHTS

ON THE FAIR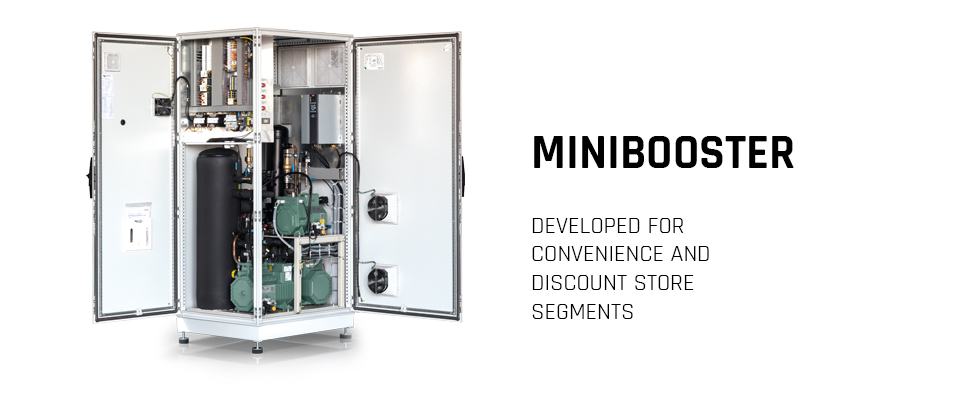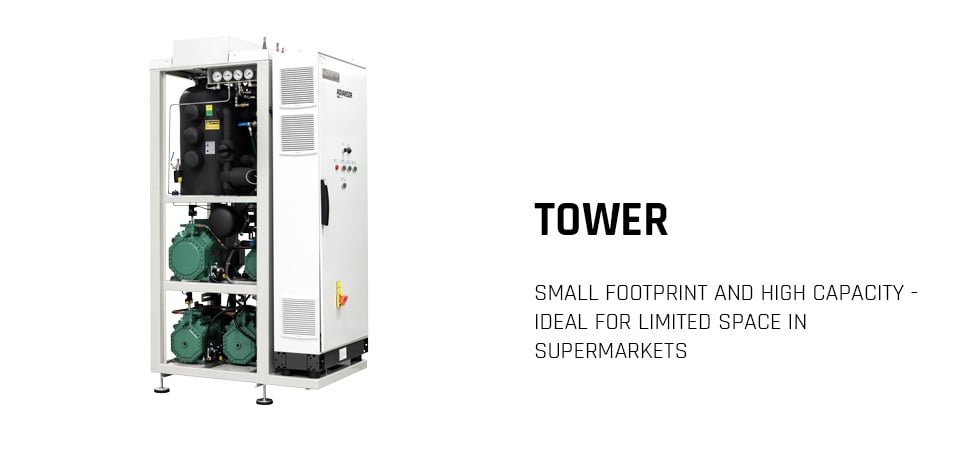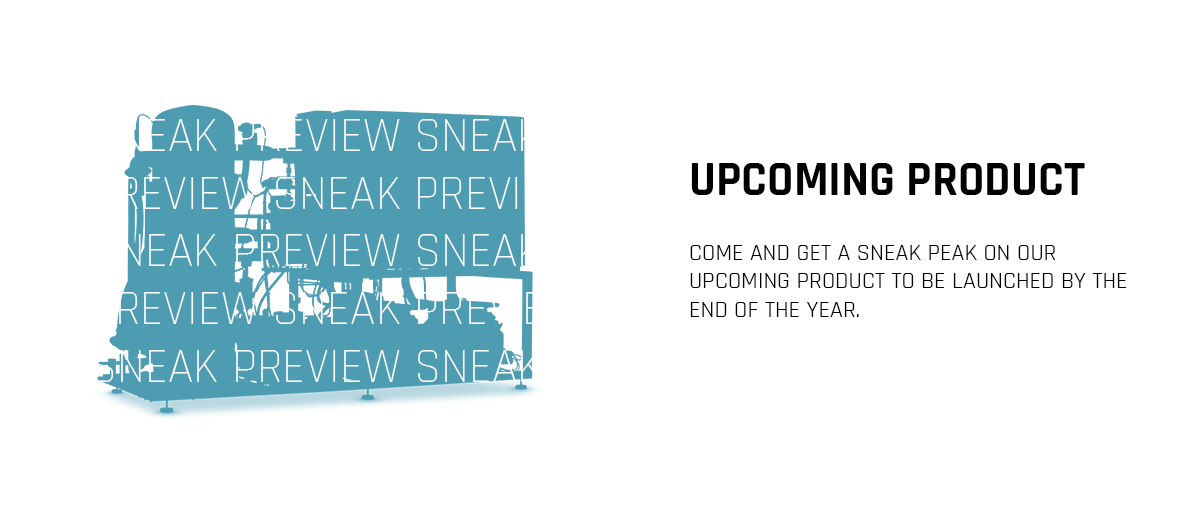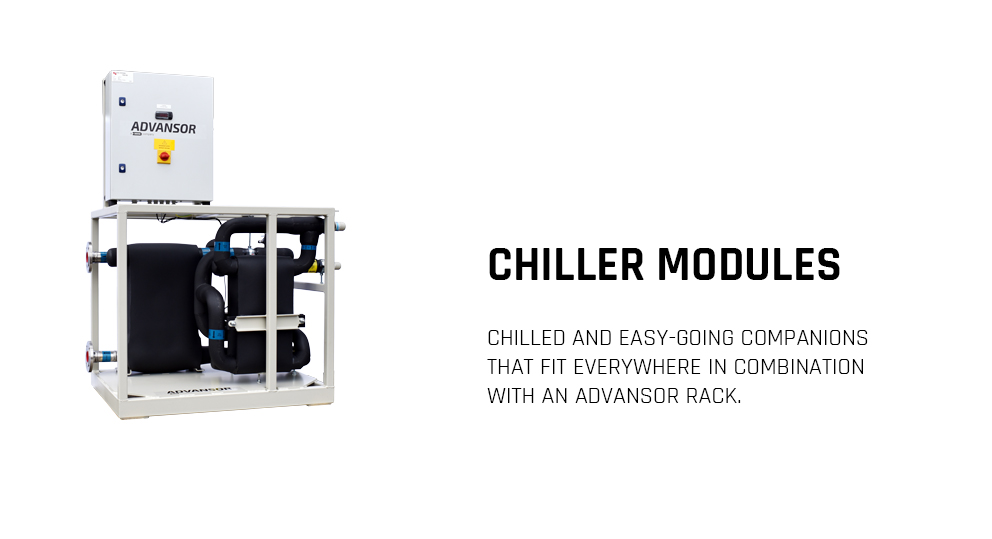 DID YOU MEET US AT

THE ENERGY MANAGEMENT STAGE


Kenneth B. Madsen (Business Development Director) reported on how to choose the most efficient technology concerning store size and geography at Energy Management Stage (ECOpark).

Did you miss the presentation?
Contact us for further information and insights at marketing@advansor.dk
---
---
WE ARE GLAD TO HAVE SUCH A BROAD VARIETY OF NATIONALITIES ON BOARD.
MORE THAN 10 LANGUAGES ARE SPOKEN AT ADVANSOR.

Can you find yours?
TO BE CONTINUED ...